The Schmidt Ocean Institute (SOI) Strategic Framework will be executed through enhancing our scientific and technological capabilities, advanced planning of our geographical locations of operations, continuing to effectively communicate the science of the ocean, broadening community engagement to ensure inclusivity, and establishing strategic partnerships. To achieve impact, the following seven areas of activity will be pursued.
Click icons to learn more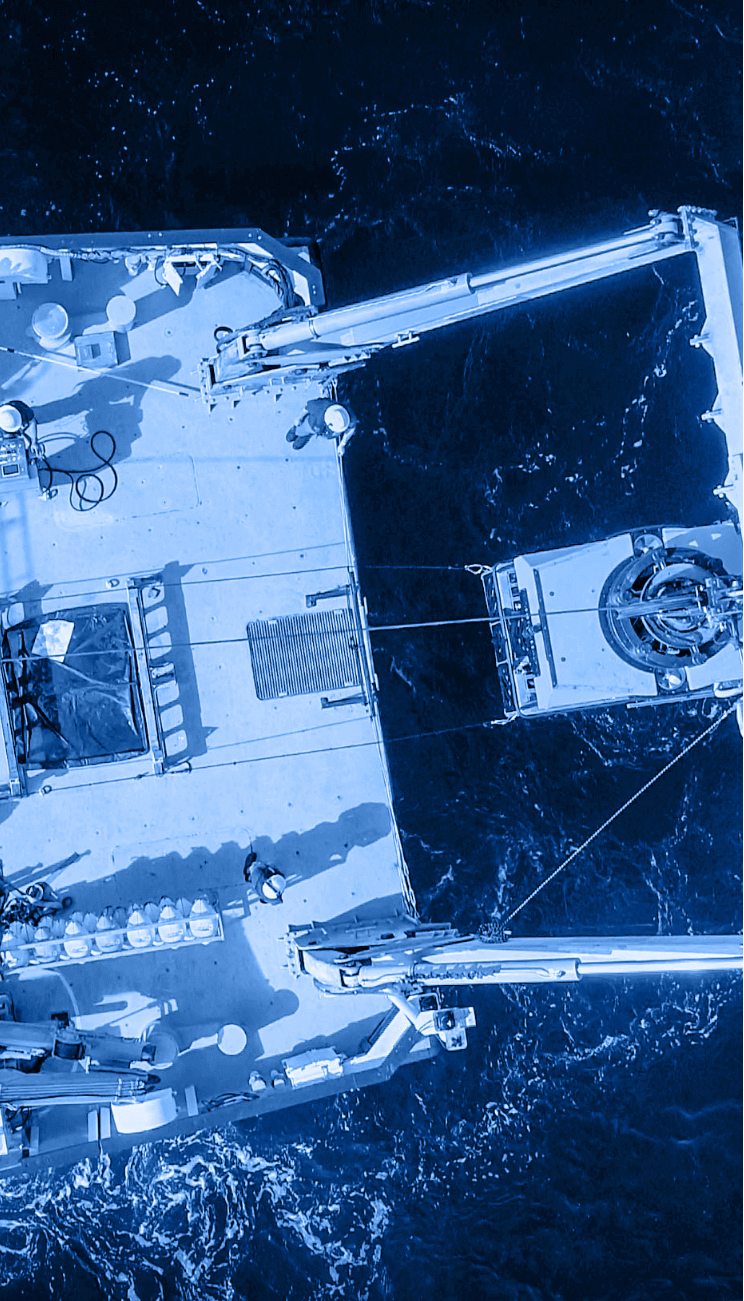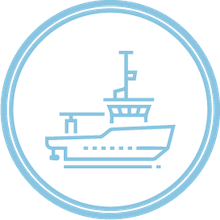 SEA-GOING
RESEARCH CAPACITY

Building upon SOI's commitment to excellence in oceanographic research operations, further impact will be achieved through the combined use of crewed and uncrewed oceanographic assets. SOI has made lasting contributions to marine scientific discoveries through the operations of a highly sophisticated crewed vessel. There are numerous reasons to continue this, including recognition that the development of uncrewed sea-going technology is still at a stage where a crewed vessel is needed to conduct meaningful science and exploration activities and to generate and inspire engagement with the sea. However, in tandem with crewed vessel operations, SOI will increase the use of uncrewed technologies to allow us to operate at greater scales and expand the area of ocean we can characterize both in distance and depth.
SEA-GOING
RESEARCH
CAPACITY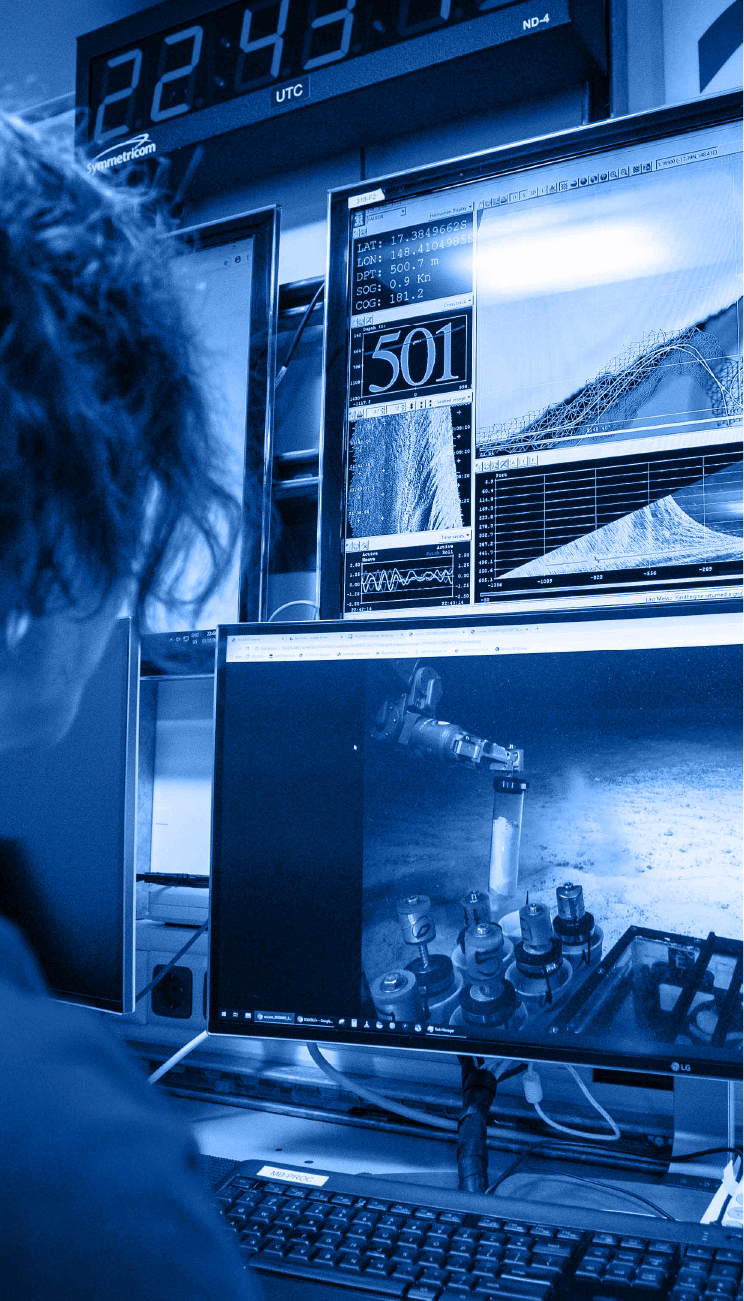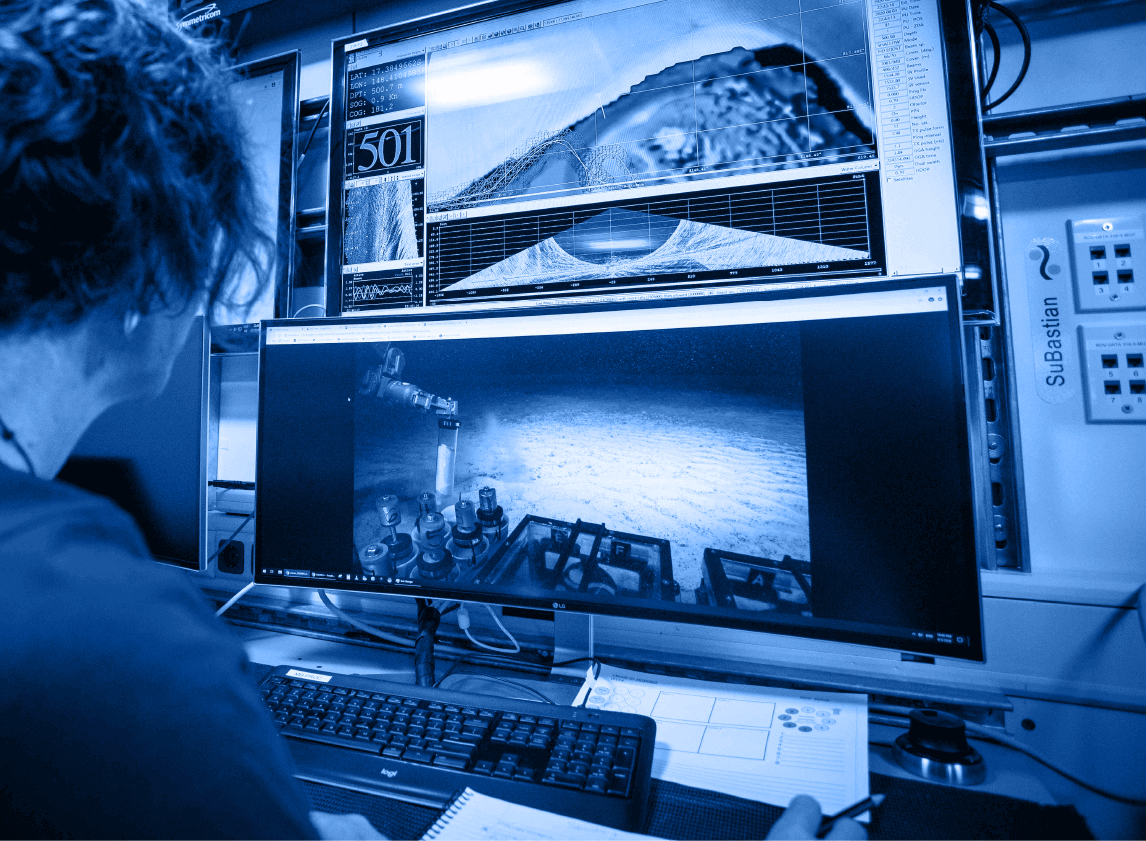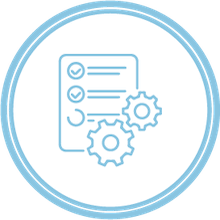 DATA MANAGEMENT
AND ACCESSIBILITY

Open data sharing is a core principle for SOI because it enables the growth of data applications and increases the speed at which we obtain ocean knowledge. SOI has been collecting data and making it publicly available via data repositories. However, the value of oceanographic data can be increased by making it more easily discoverable by a variety of audiences who may not have access to data repositories. Impact will be achieved by establishing a more robust data pipeline, including the development of sophisticated tools and platforms that improve data access, automate QA/QC processes, and provide opportunities for smart data-based insights.
DATA
MANAGEMENT
AND
ACCESSIBILITY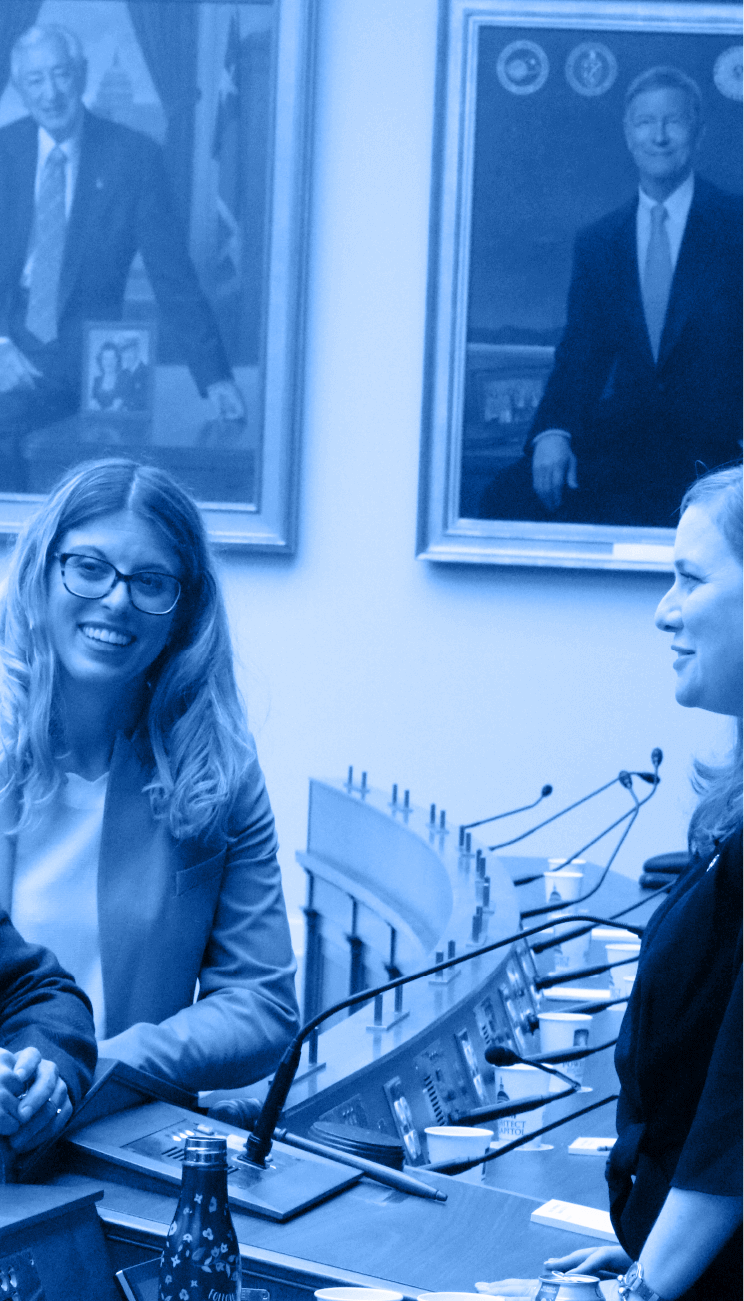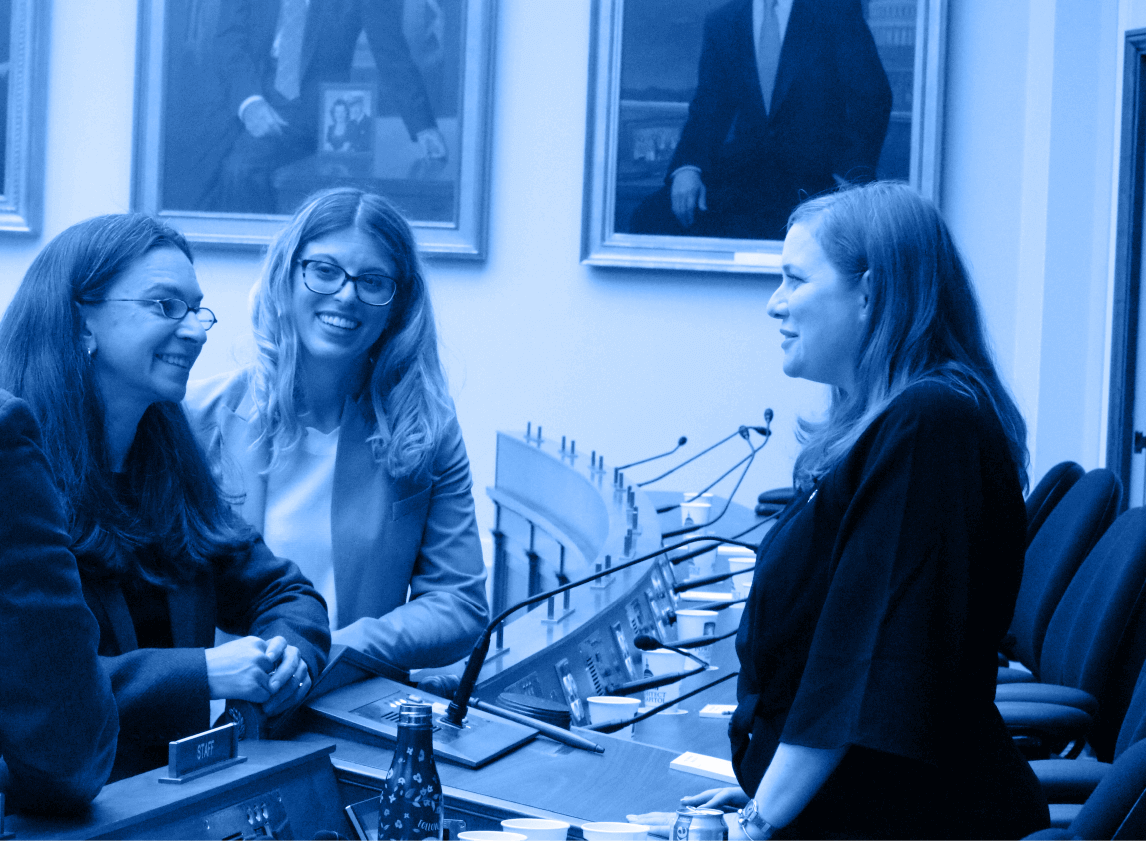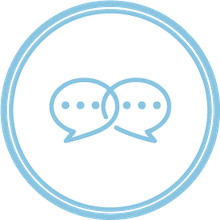 PUBLIC ENGAGEMENT
AND SERVICE

Expedition outreach and communication is a robust program, and SOI will continue engaging with the public and marine sciences, policy, and management communities in highlighting key successes and sharing the scientific findings. For further impact, SOI seeks to identify gaps in societal awareness and to inspire, excite, and involve a broader public.
PUBLIC
ENGAGEMENT
AND SERVICE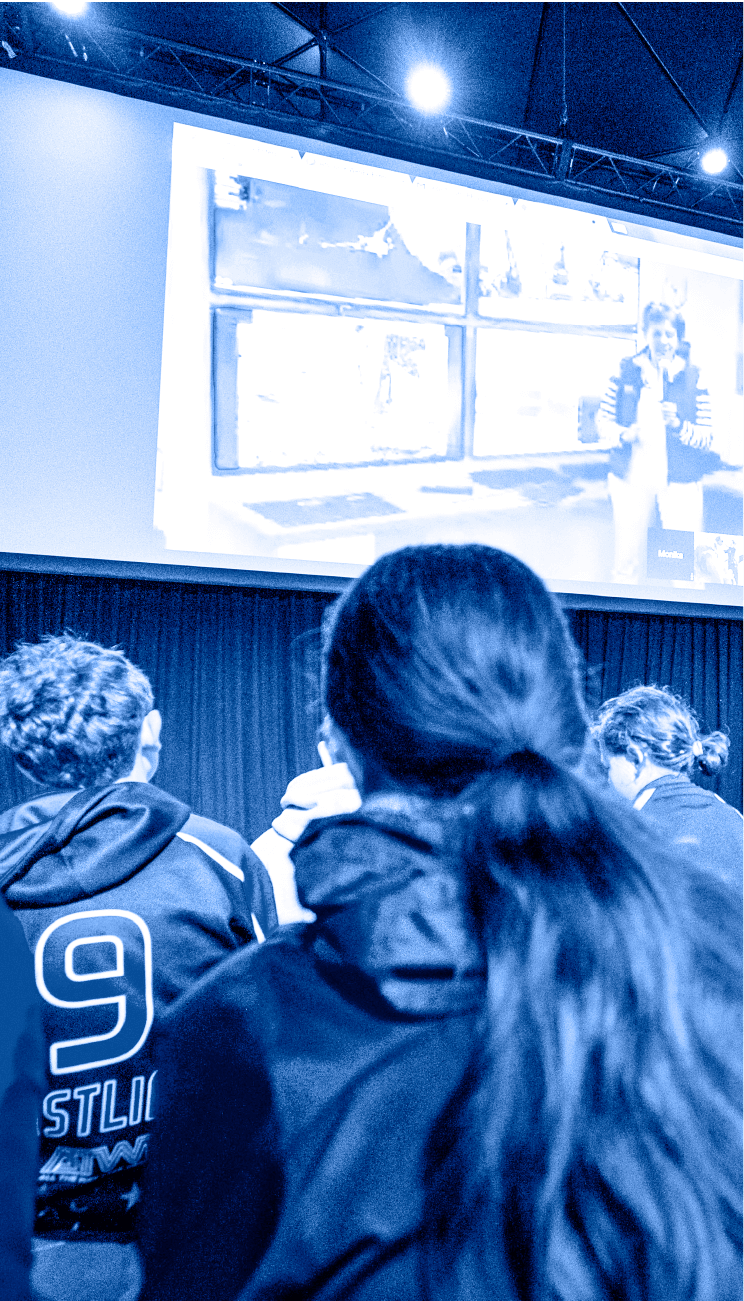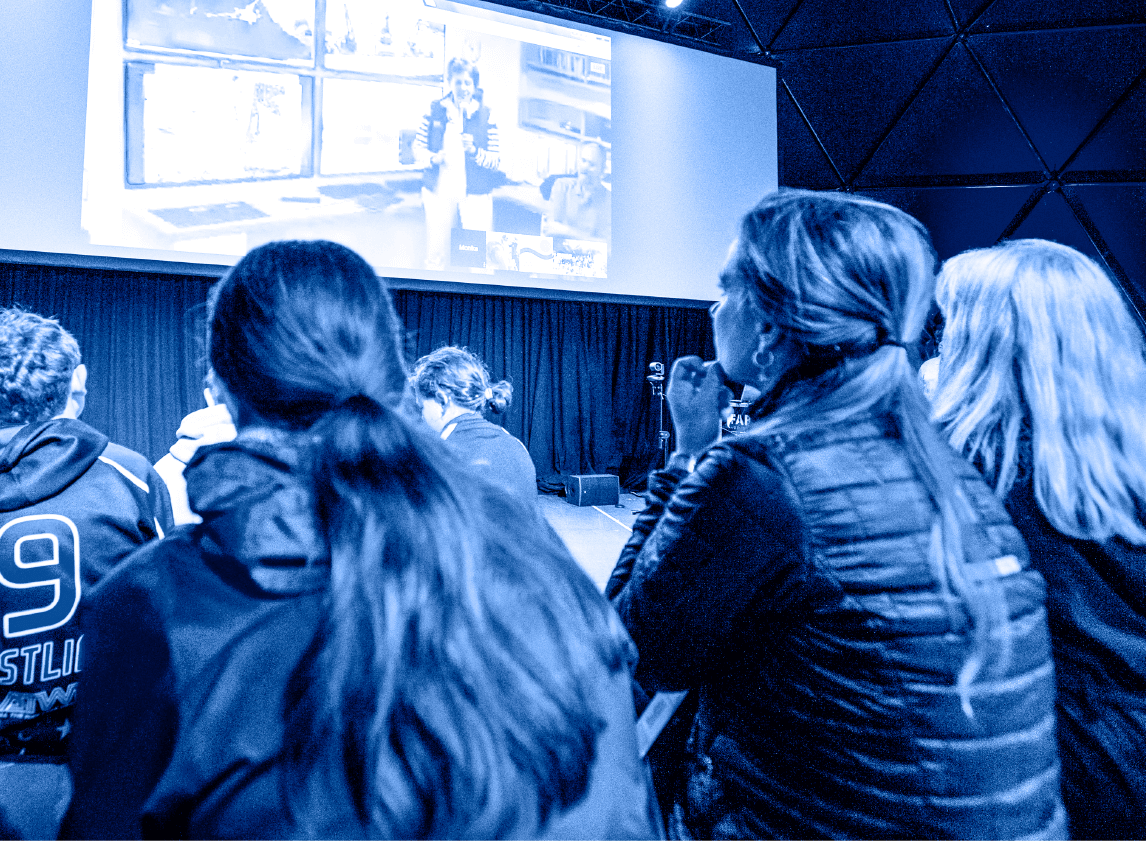 EDUCATION

Training oceanographers from around the world is critical to ensuring that our knowledge continues to advance and that future caretakers of the ocean are engaged from an early age. Impact will be achieved by providing content and motivation for the next generation of ocean scientists, targeting high schools, colleges, and universities through various programs, with the goal of enhancing global inclusion, diversity, and accessibility in marine science and technology careers.
EDUCATION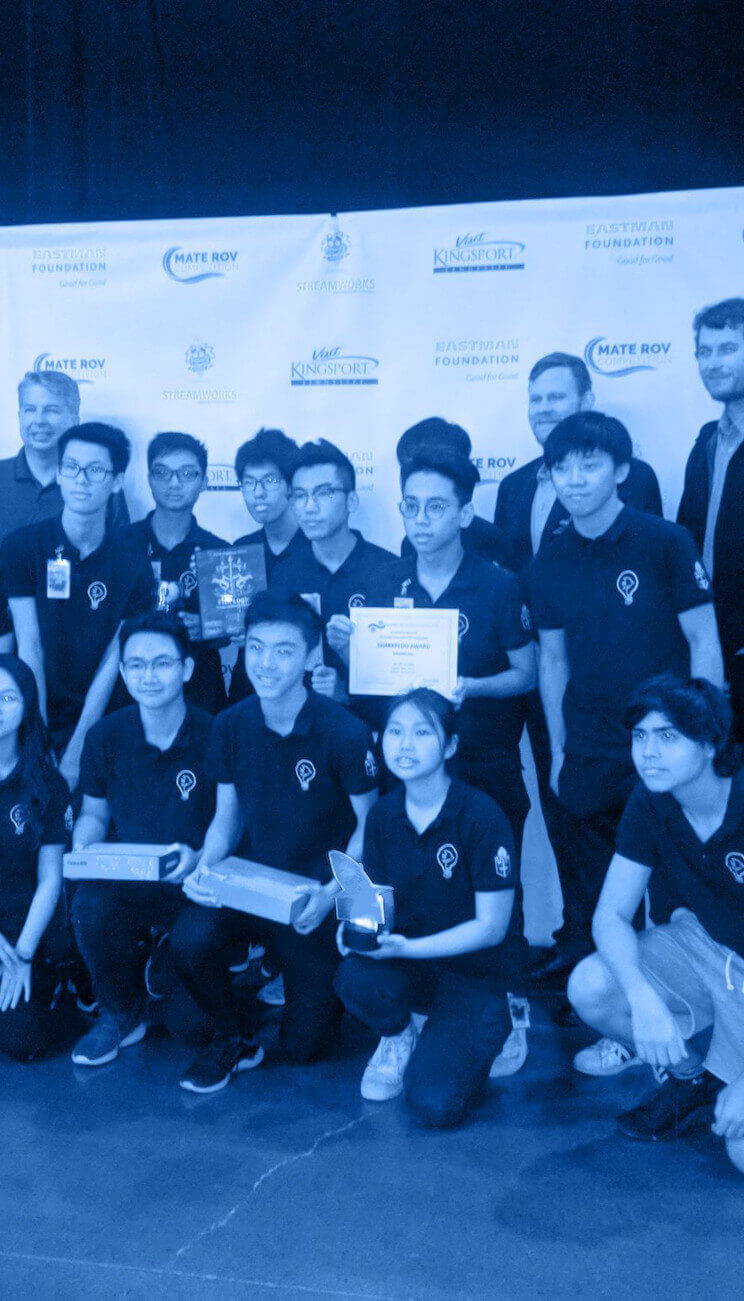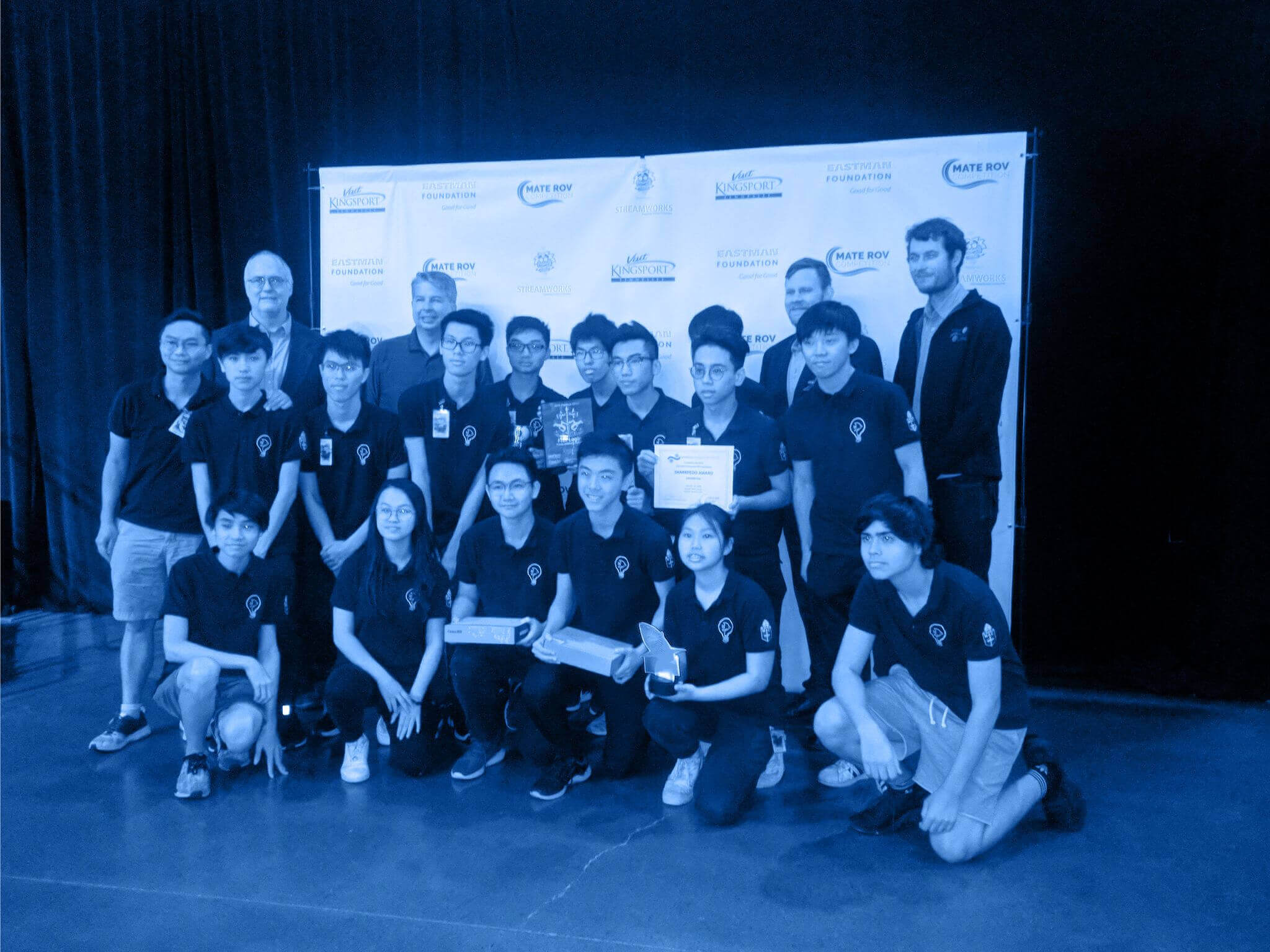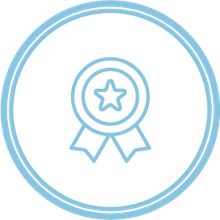 GRANTS
AND AWARDS

For greater scientific impact and to ensure truly international research, SOI will pursue collaborative opportunities and seek to expand its work through the allocation of grants and awards that align with one or more of the seven topic areas.
GRANTS
AND AWARDS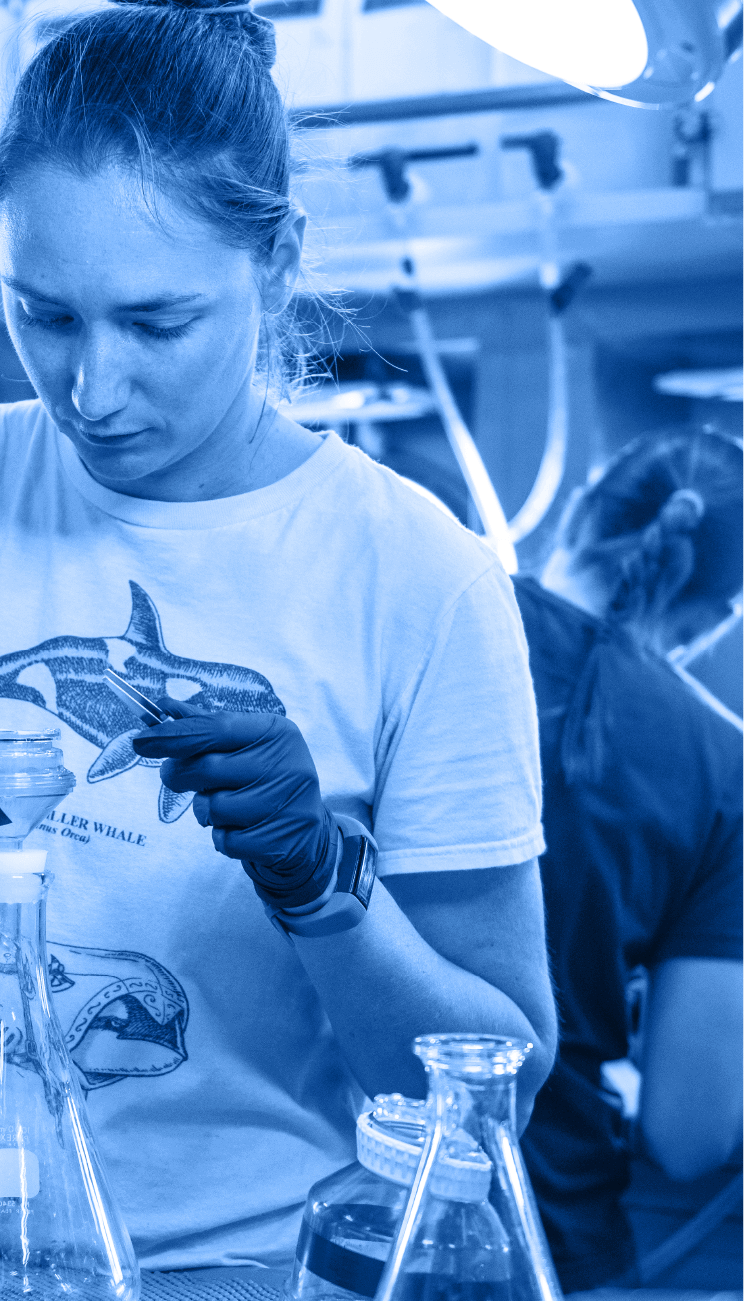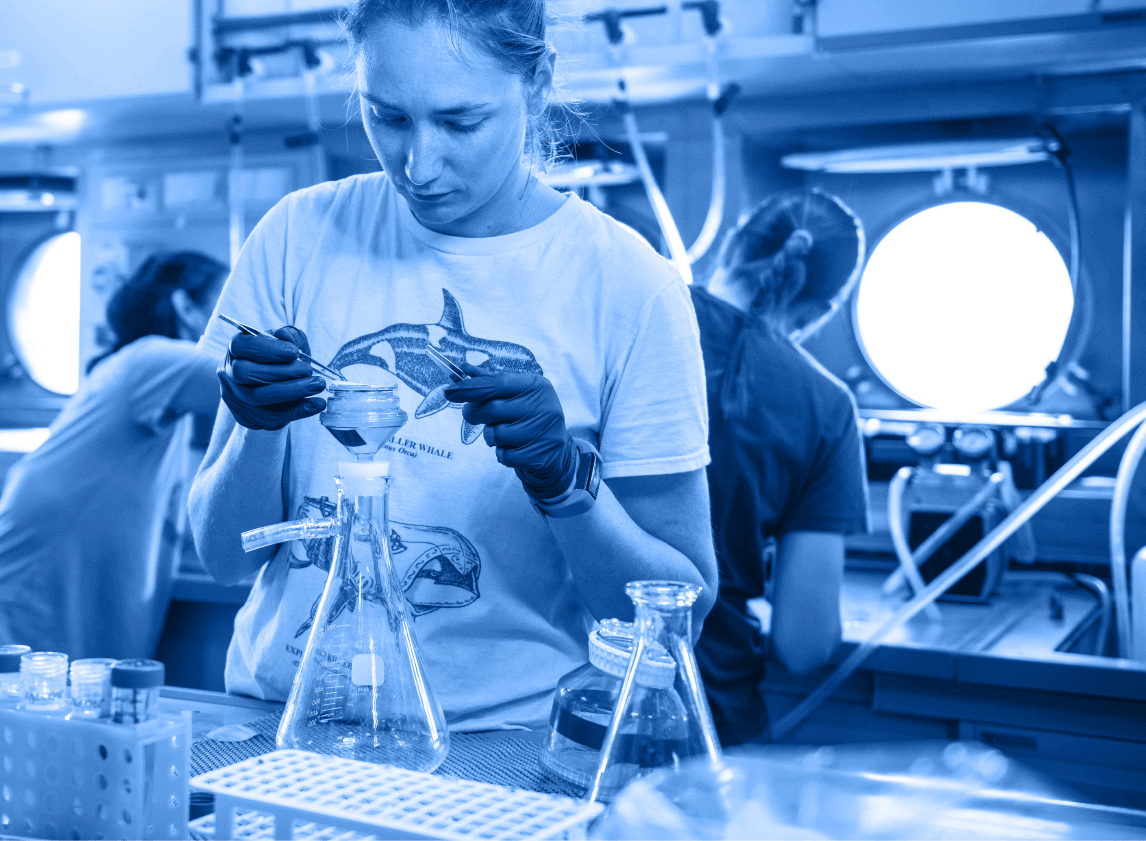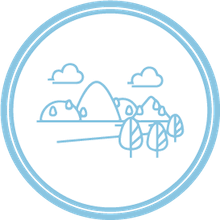 LAND-BASED
RESEARCH CAPACITY

SOI has an established international reputation for supporting sea-going scientific research and technology development. To expand its scientific impact and diversify its portfolio, SOI will establish land-based programming in various locations with a focus on future-looking activities that will advance scientific and technical progress in the seven topics.
LAND-BASED
RESEARCH
CAPACITY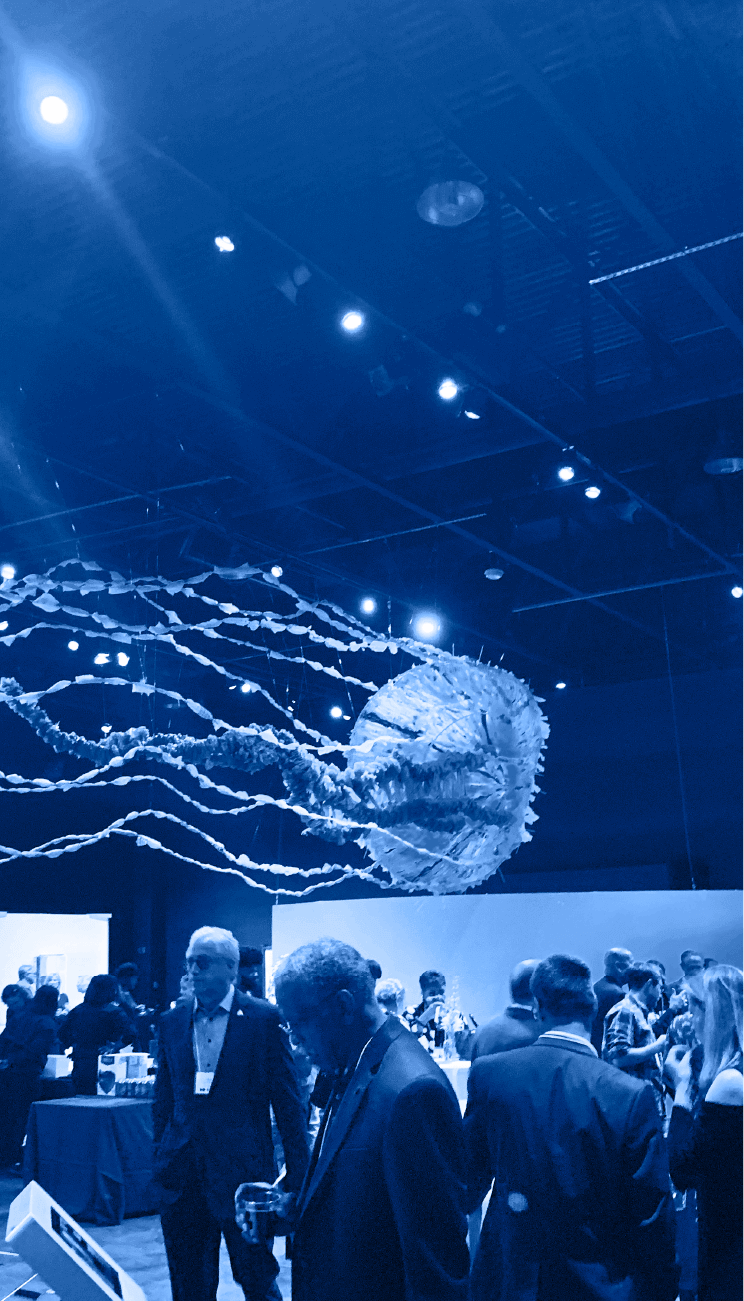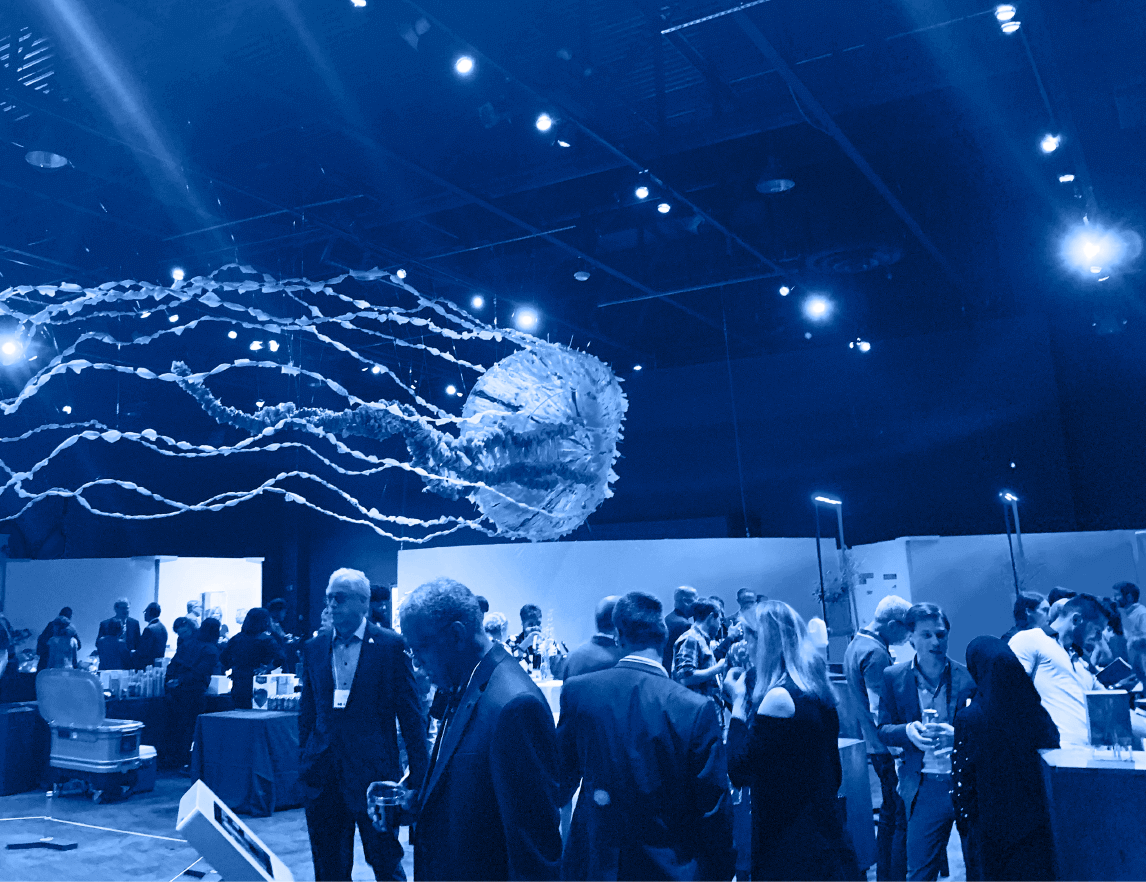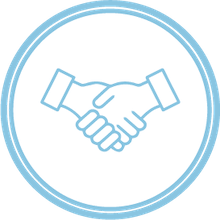 STRATEGIC
PARTNERSHIPS

Underlying all of SOI's activities and amplifying its impact are partnerships. Each partnership, based on mutual interests, requires resources (e.g., time or assets) to be successful. Partners will be strategically identified to align with, and enhance work in, one or more of the seven topics in the geographical regions of operation.
STRATEGIC
PARTNERSHIPS
Over the decade SOI will work in the seas around all seven continents, focusing on one region or ocean basin, with multiple expeditions that address the seven topic areas. The order of regional priorities will begin with those not yet explored by SOI during its rich history. 
Concurrently with sea-going expeditions, SOI may establish research grants or other activities to achieve impact within the seven topics in the specific geographical region in which maritime operations are being conducted. By identifying the geographical region in advance, SOI may work with scientists regionally and globally to plan broader multi-institutional and interdisciplinary or transdisciplinary oceanographic programs in these regions.