Through their inherently exploratory nature, these topics provide the underpinning knowledge that will lead to additional decades of scientific discovery and allow the world to better interact, manage, and care for this ecosystem. Within each topic, SOI will accept proposals or work with scientists, local governments, and other organizations to address one or, preferentially, multiple of the following:
Click icons to learn more
MAPPING
THE SEAFLOOR
Map and explore the unknown areas of the seafloor as an essential element of understanding our planet.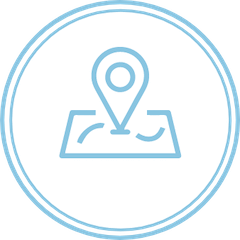 SYSTEMATIC
MAPPING OF
UNCHARTED REGIONS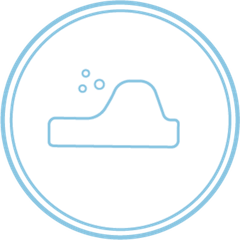 MAPPING
OF SEAMOUNTS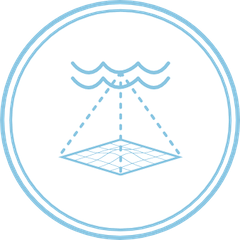 DEEP SEA
FLOOR MAPPING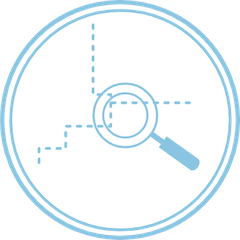 MAPPING OF PLATE
BOUNDARIES
Background
As of 2021, just over 20% of the seafloor has been mapped to a 100m or higher resolution. Recent satellite-based estimates indicate over 170,000 seamounts taller than 100m that are yet to be explored, and our deep sea and plate boundaries are poorly mapped. Such maps provide a new basis for scientific research and future discoveries, an improved understanding of geological processes, and may identify potentially valuable ecosystems that need protection in the future.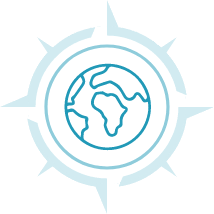 Global Impact
SOI has a history of seafloor mapping, finding more than 13 novel underwater features, as well as producing important maps for expansion of protected areas. SOI is a partner of the Nippon-Foundation GEBCO Seabed 2030 Project, an international program to get a high-resolution map of the entire seafloor by 2030. SOI is also a partner with NOAA, who plans to map the US EEZ as their contribution to Seabed 2030.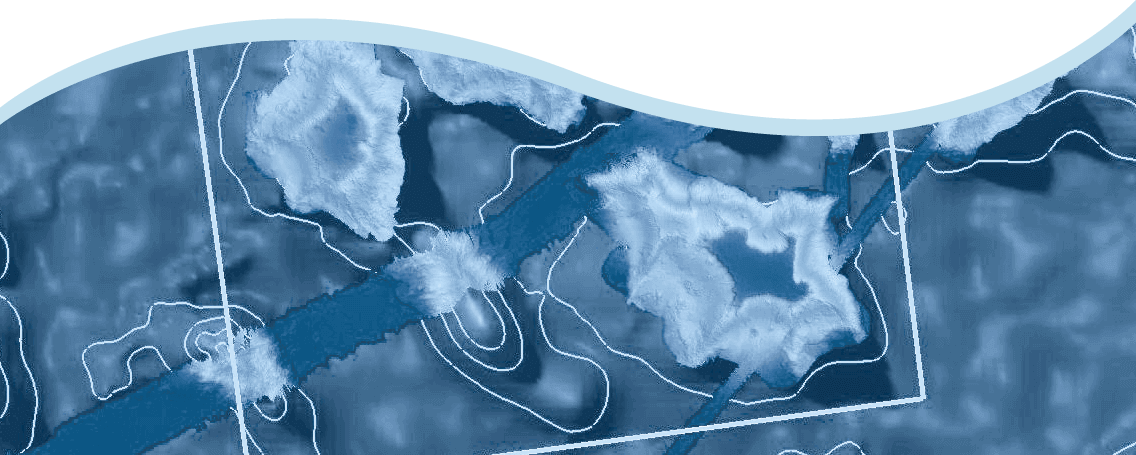 MAPPING
THE
SEA FLOOR
FRONTIERS OF
BIODIVERSITY
Reveal the extent of biodiversity from the surface to beneath the deep sea floor and from the open ocean to extreme environments, advancing the discovery of new life and increasing our understanding of temporal and spatial population variability.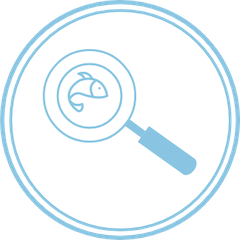 DISCOVERY AND
PRESERVATION
OF LIFE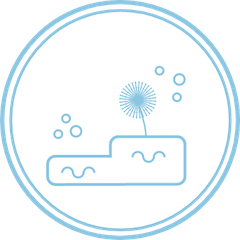 DEEP SEA
BIODIVERSITY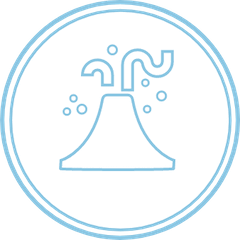 EXTREME
ENVIRONMENTS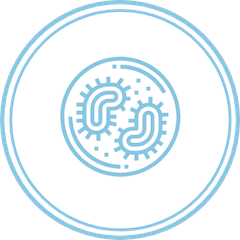 MICROBIOLOGY
Background
Our oceans contain somewhere between 500,000 and 10 million marine species, bacteria, and viruses. Much of the marine biodiversity, particularly in the deep sea (hadal zone) and at microbial levels, is unknown. Understanding life on this planet gives us an insight into potential forms of life on other planets.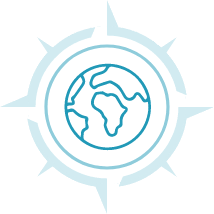 Global Impact
SOI has a track record of contributions to marine biodiversity studies, including the discovery of 15 confirmed new species (and potentially more pending genetic analysis) and the longest sea creature sighting to-date. This decade is an important one for life on Earth as plans to assess and protect global biodiversity beyond 2020 are formulated.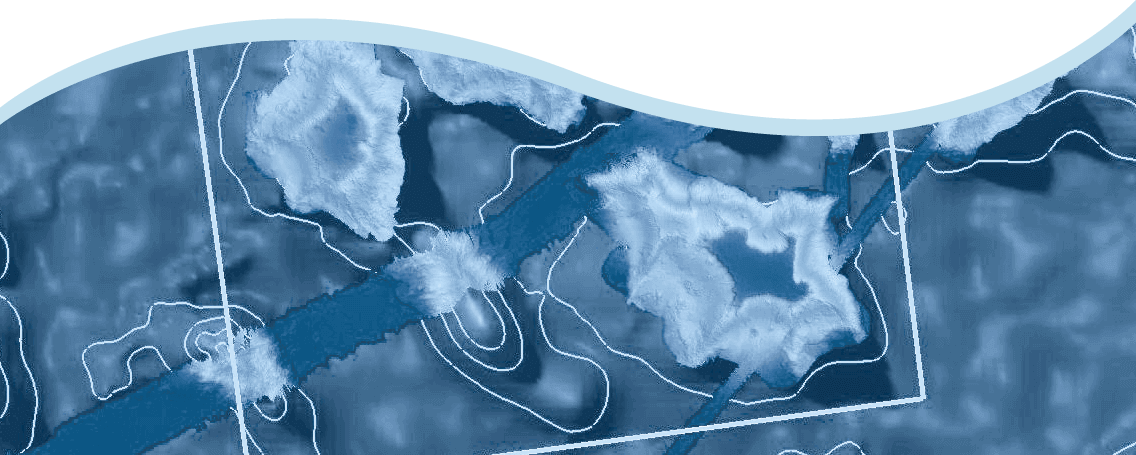 FRONTIERS OF
BIODIVERSITY
STABILITY OF
OCEAN HEALTH
Better understand large-scale changes in poorly monitored marine gases and nutrient cycles to assess global ocean health.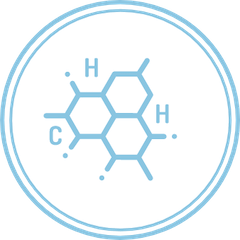 POORLY MONITORED
MARINE GASES AND
NUTRIENT CYCLES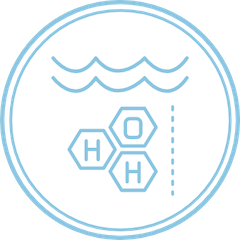 DEOXYGENATION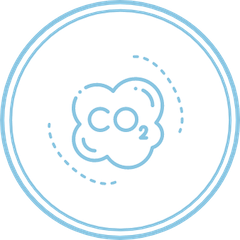 OCEAN
CARBON CYCLE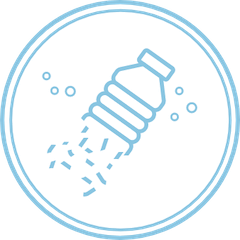 MICROPLASTICS
Background
Our changing climate is altering the ocean's pH through dissolved CO2. However, robust data and research are still lacking on other global-scale chemical changes - including oxygen, nutrients, and pollutants - which are a significant concern for species diversity, health, and food web dynamics. Poor knowledge of ocean health is a problem with global environmental and human implications.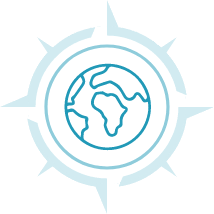 Global Impact
The last few years have seen improvements in sensor technologies to measure the health of our marine world. SOI will partner with international efforts or may be the fulcrum for an interdisciplinary program that revolves around this topic.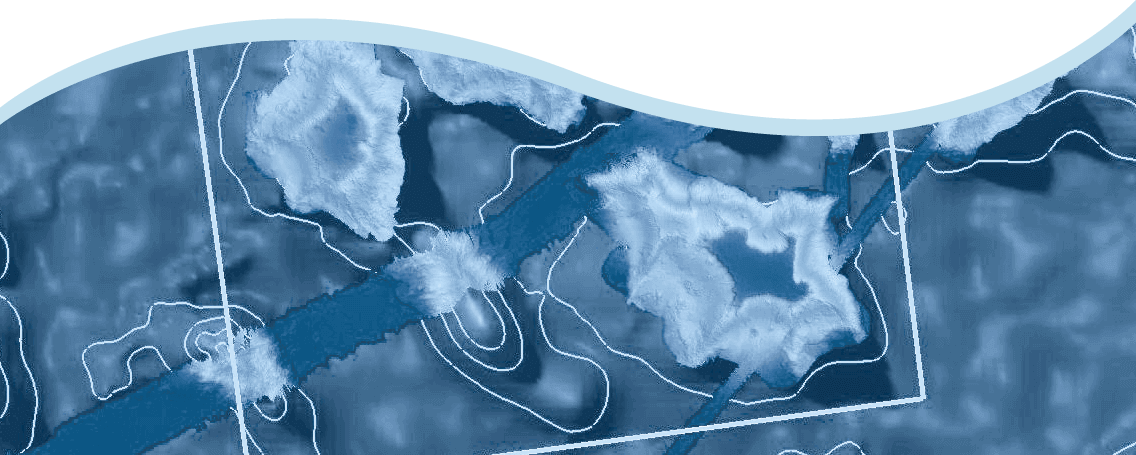 STABILITY
OF OCEAN
HEALTH
POWER OF
NATURE
Improve our understanding of boundary layers and fine-scale physical processes that govern the ocean, drive climate and weather, support rich marine biodiversity, and provide a nexus for the accumulation of pollutants.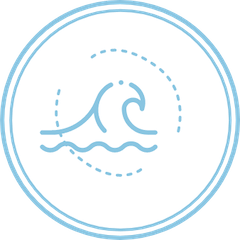 BOUNDARY LAYER
DYNAMICS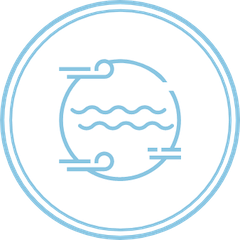 FINE-SCALE
PHYSICAL
PROCESSES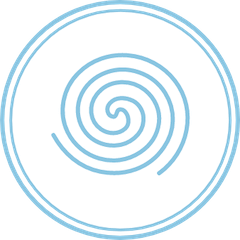 DYNAMICAL
FEATURES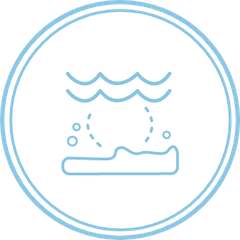 VERTICAL
MIXING
Background
The ocean plays a vital role in driving climate, weather, tsunamis, coastal flooding, and ecosystem interactions on all scales. Large-scale features of the ocean have been well-studied. However, boundaries and fine scale features are notoriously difficult to measure and yet are critical components in understanding and forecasting the influence of the ocean on our lives.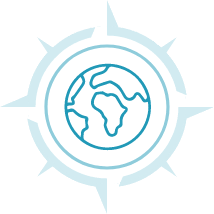 Global Impact
SOI will support research that resolves unanswered physics questions with global consequences. This research and data are a critical missing component that will allow us to unleash machine learning and AI applications to improve our ocean, weather, and climate modeling, including providing data for the breakthroughs needed to improve forecasts of severe events. SOI will partner to catalyze an interdisciplinary program that revolves around this topic.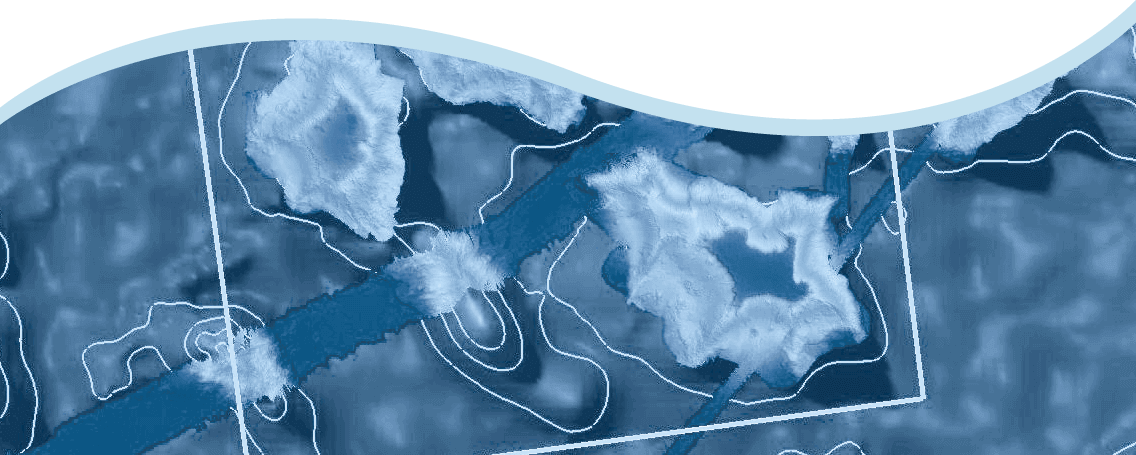 POWER OF
NATURE
EXPLORING
THE DEEP
Explore and study life and processes in the least known areas of our planet, the deep ocean, to provide answers to fundamental questions on the geological and biological evolution of this world and others.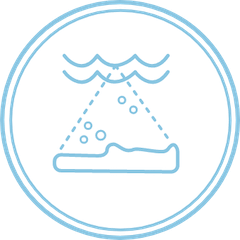 FULL OCEAN
DEPTH
EXPLORATION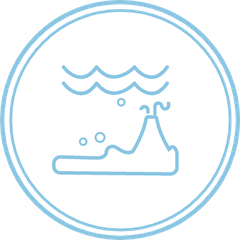 VOLCANOES AND
HYDROTHERMAL
VENTS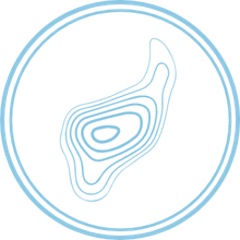 TRENCHES
AND BACK-ARC
BASINS
SEAMOUNTS
AND DEEP SEA
CORAL
Background
Most of the deep sea below 2000m has not yet been explored, and although only 0.25% of the Earth's surface is deeper than 6000m depth, these are the least known areas of our planet. Prioritizing opportunities for deep sea advanced technologies to improve exploration will shed light on these remote parts of our global ecosystem which are connected to the ocean, land, and atmosphere.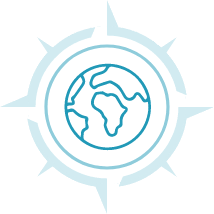 Global Impact
SOI has worked in remote places, leading to the discovery and characterization of new hydrothermal vent fields and unusual life forms. SOI partners with Seabed 2030 to provide fundamental advances in understanding the deep sea and will collaborate with other organizations interested in deep sea scientific exploration.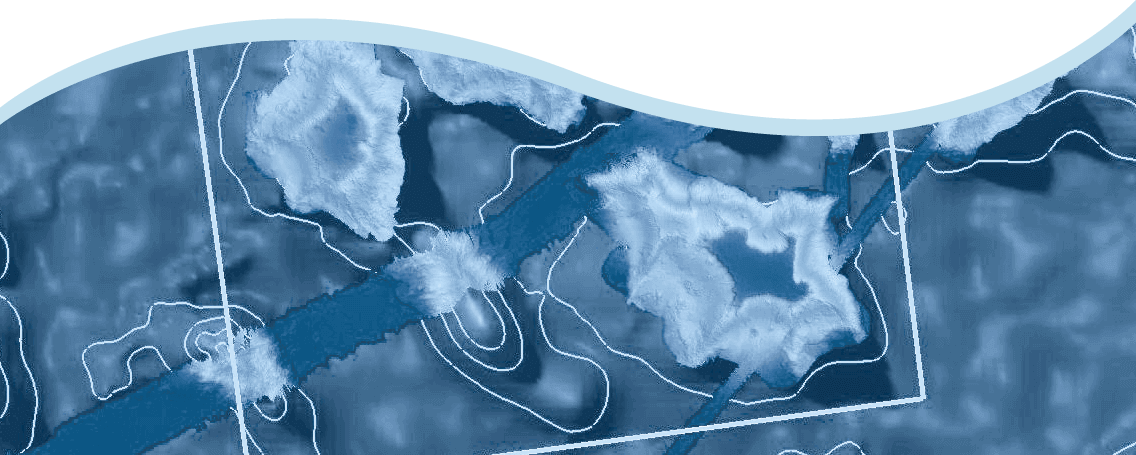 EXPLORING
THE DEEP
TECHNOLOGIES
FOR THE FUTURE
Support the development and use of transformative technologies that scale and enhance the ability for scientific research and exploration in the ocean.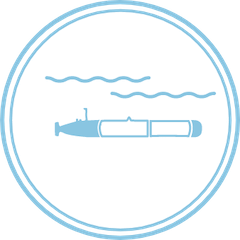 AUTONOMOUS,
REMOTELY OPERATED,
COORDINATED ROBOTICS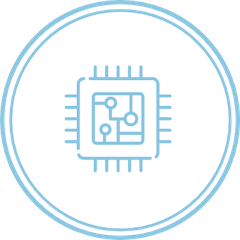 SMART,
MINIATURE,
EFFICIENT TECHNOLOGY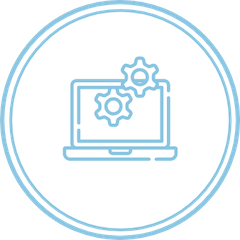 BIOROBOTICS,
BIOMIMICRY,
BRAIN-COMPUTER INTERFACE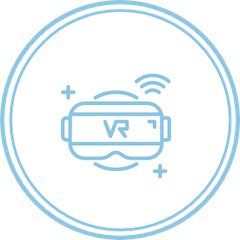 VIRTUAL AND
AUGMENTED
REALITY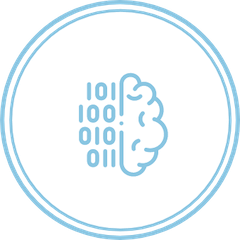 INTELLIGENT USE OF DATA,
MACHINE LEARNING,
ARTIFICIAL INTELLIGENCE
Background
To understand the ocean, with its vast scales and harsh environments, marine technologies need to continue to evolve, dramatically improve current techniques, and develop sophisticated data capabilities that propagate the study of the ocean and its processes. Smart applications of technology from other disciplines, such as material sciences, that can be applied to the marine environment will accelerate the development of the tools we need to understand and protect our ocean.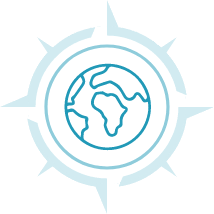 Global Impact
SOI has supported technology development to expand the breadth and pace at which ocean science is done, ranging from improved sampling abilities to unmanned aerial vehicles. SOI will work with Schmidt Marine Technology Partners, amongst others, who have established connections to innovation hubs and start-ups, to identify and support the testing of cutting-edge marine technologies that help marine research and ocean exploration globally.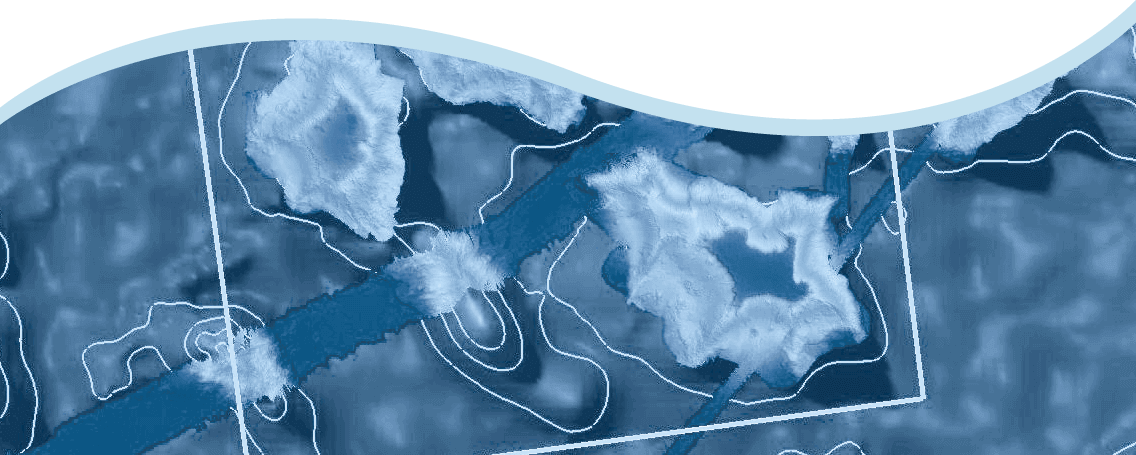 TECHNOLOGIES
FOR THE FUTURE
THE HUMAN
EFFECT
Explore and research areas that are understudied and threatened by human activities and test innovative solutions that mitigate anthropogenic impacts on the ocean.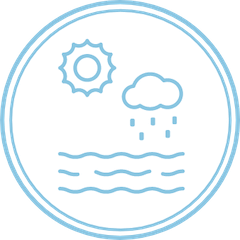 CHARACTERIZATION
OF THE HIGH-SEAS
AND DEEP-OCEAN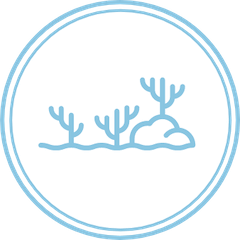 SCIENTIFIC STUDY
OF DEEP SEA
RESOURCES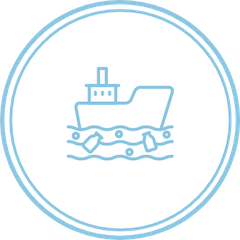 RESEARCH AND
MITIGATION OF
MARINE POLLUTANTS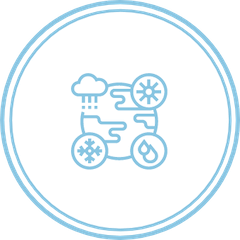 SOLUTIONS FOR
MITIGATION OF
EXTREME ANTHROPOGENIC
CLIMATE IMPACTS
Background
The human footprint is visible in the ocean and characterization of remote areas will provide insights to aid in the sustainable management of this vast resource. In addition to exploration, innovative solutions that mitigate anthropogenic impacts on the ocean are needed. Globally meaningful benefits may be provided by bold, oceanographic solutions to decrease global temperatures, draw-down carbon, or otherwise address climate-related impacts, and techniques that tackle marine pollution.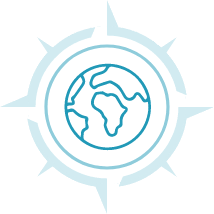 Global Impact
SOI has collected data to inform the management of several marine protected areas. We are a partner with the IOC-UNESCO Decade of Ocean Science for Sustainable Development and will continue to provide assets for scientific programs that allow for the healthy co-existence of humans with the ocean.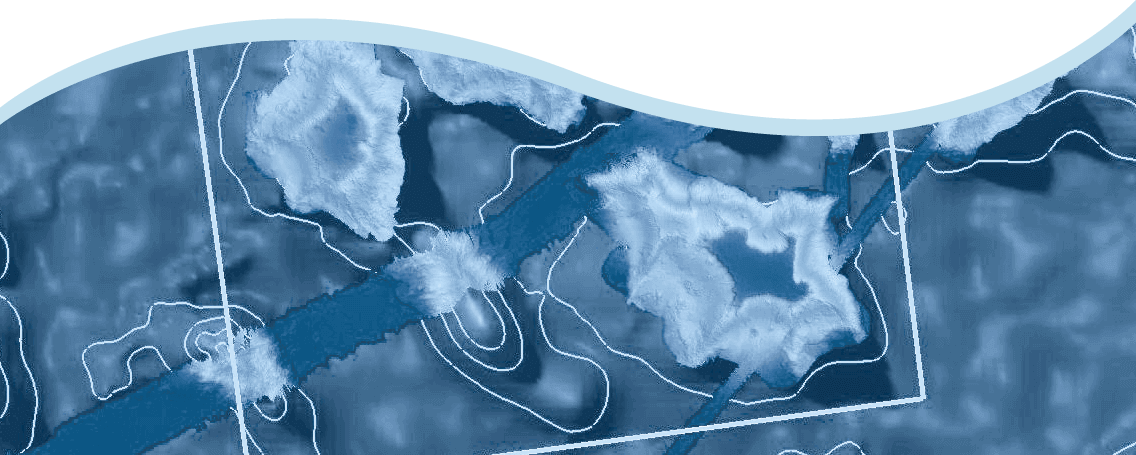 THE
HUMAN
EFFECT